Brand Protection & Takedowns
Continuous brand protection across the internet, dark web, deep web and multiple app stores to identify any fake applications imitating your brands. This includes: Phishing URLs, Domain Squatting, Fake Applications, Fake Social Media Pages, Hijacked Business Listings and many more attack vectors.


Monitoring for Phishing URLs Targeting Your Brands
Scanning through millions of phishing pages, we use AI & ML to identify your logos & keywords to highlight phishing pages targeting your brands.


Alerts for Domain Squatting Attacks
By continuously monitoring new domains across 1500+ TLDs, we track for any changes that could be leveraged for Domain Squatting attacks against your brands.

Fake Applications Imitating Your Brands
Monitoring millions of applications across dozens of app stores, we monitor, track and takedown any fake applications that are using your brands.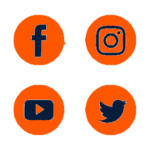 Monitoring Social Media Pages for Abuse
Your official social media accounts are continuously monitored for compromise and abuse, in-addition to monitoring social media pages for fake accounts.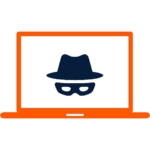 Defacement & Compromise Alerts
Your servers, networks, websites & applications are continuously monitored for signs of compromise, defacement,  malware or involvement in malicious activities.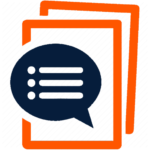 Monitoring Fake Business Listings
Validate your contact information and brand identity across a number of Business Listing portals to detect and alert any hijacked or fake business listings.
AI & ML Enables our Brand Protection Services To Identify Your Brand Across The Internet
As we scan the complete internet every few hours, we ingest a wide range of data including website content, images, links, etc. Our AI & ML vision algorithm scans through this data set to identify your brand logos, identities, keywords and identifies any online assets that are impersonating your brands.
This includes key Brand Protection components such as, phishing pages, domain squatting, fake applications, fake social media accounts, fake business listings, etc that may be missed out by traditional keyword based search methods.


Rapidly Detect & Takedown Phishing & Domain Squatting Attacks
Our Platform enables your security teams to automatically take down any phishing URLs or domain squatting attacks targeted against your brands. In-addition, our expert team of Takedown Analysts are available to help handle difficult cases and can provide their expertise and connections to help rapidly mitigate the risk.

Want to see the platform in action?
Learn more about ShadowMap and how it can help your organization.